Piano & Theory Instructor, Director of Education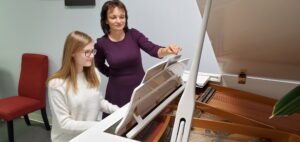 Yelena Chernukhina started playing the piano 8 years old and teaching music since 1984. Her education consists of 7 years music school, 4 years music college (which she graduated with a 4.0 GPA), and 5 years music university in Russia, where she developed a passion for passing on her skills. Having recieved a masters degree in piano instruction and a minor in choir conducting, pedogogical psychology of children, and acoompaniment, Yelena developed a unique approach to her students. She has been able to achieve fast results, maintain her student's interest in the world of music, and provide her students with musical freedom for solos and accompaniment of vocalists or other instruments. In 2019 Yelena also opened the Key to Music school in Vancouver Washington where she works with other highly qualified instructors to help even more students.
Flute and Theory Teacher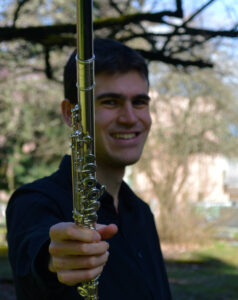 Robert Wakeley is a freelance flutist and teacher based in Portland, Oregon. He holds degrees in music from Carleton College and the University of Oregon and is currently a doctoral candidate in flute performance at the University of Minnesota. He is the 2nd flutist and piccoloist of the Eugene Concert Orchestra and performs regularly as a substitute and extra musician with the Rogue Valley Symphony. He is a founding member of Xebec Trio, a two flutes and piano chamber ensemble, and has performed with many other groups, including the Rogue Valley Chorale, Eugene Ballet, Minnesota Oratorio Society, and the Balkanicus Contemporary Ensemble in Minneapolis. He has been a prize winner at the Schubert Club Scholarship Competition, the Upper Midwest Flute Association Young Artist Competition, and the Coeur d'Alene Symphony National Young Artist Competition. As a teacher, he has experience teaching private lessons and masterclasses for students ranging from beginners to college students and adult amateurs, and works to help students reach their maximum potential in a fun and supportive learning environment.
Clarinet and Saxophone Teacher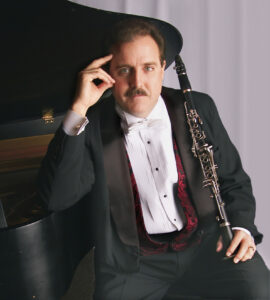 Michael Kissinger began his career at age 16 when he produced his first concert featuring legendary jazz clarinetist Woody Herman. He is Artistic Director and Founder of Bravo! Concerts Northwest and the Vancouver Wine & Jazz Festival.  He has worked as Guest Conductor of the Dubrovnik Symphony Orchestra in Dubrovnik, Croatia and was Artistic Director of the Dubrovnik Jazz Festival in a 5-year project with the City of Dubrovnik.  Dr. Kissinger has performed as a clarinetist and conductor with artists ranging from Jose Feliciano, Diane Schuur, Brubeck Brothers, Preservation Hall Jazz Orchestra, North Carolina Symphony, St. Stephens Chamber Orchestra, and the Oregon String Quartet.  He holds the Doctor of Musical Arts from the Eastman School of Music.
Violin Teacher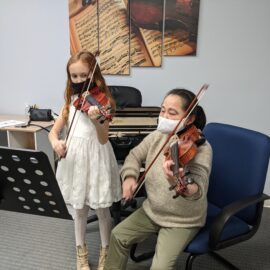 Jung Pak (Boe) is a Vancouver native with over twelve years teaching experience. She has taught string orchestra as well private and small group lessons and worked with a variety of ages and levels. She is experienced teaching different string methodologies such as Suzuki, Orff, Kodály, Rainbow, and Yankelevich (traditional) and enjoys incorporating theory with strong technique while helping students to build a violin repertoire of classical standards. Boe is a graduate of Concordia University and holds a Bachelor of Arts degree in secondary education with certifications in English Language Arts and Humanities and a Master of Education degree in curriculum development and instruction with a specialty in adolescent literacy.
Guitar Teacher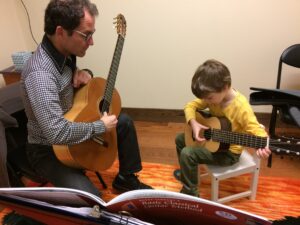 James Manuele is a Master of Music from the Portland Univeristy of Oregon. With 25 years of teaching experience under his belt, he welcomes and trains guitar students of all levels – be it beginners, intermediate, or classical. Whether you are a novice looking to enhance your understanding of how guitar chords and their progression works, or you are an intermediate-level guitarist who wants to maximize their guitar playing talent and take it to a whole new level, you have come to the right place.
Cello Teacher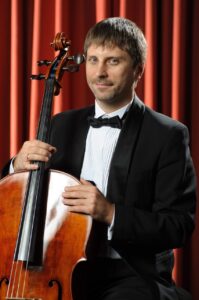 Meet our passionate and accomplished music teacher, Dorosh Mykola! After graduating in 2004 from the prestigious National Music Academy of Ukraine, Dorosh embarked on a remarkable career as a cellist. Throughout the years, he has performed with esteemed ensembles, including his tenure as assistant concertmaster at the Kyiv Symphony Orchestra (2002-2003) and as an artist in the cello group of the National Symphony Orchestra of Ukraine (2003-2017).
In 2017, Dorosh ventured to Israel, becoming the assistant concertmaster of the cello group at the illustrious Beer Sheva Sinfonietta (2017-2021). Upon his return to Ukraine in 2021, he joined the Kyiv National Academic Operetta Theatre as an artist of the orchestra. Now Dorosh works with Key to Music starting with children as young as the age of nine.
Guitar Teacher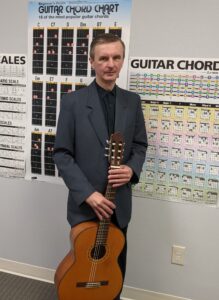 Introducing our talented and dedicated music teacher, Mikhail! With a rich educational background, Mikhail began his musical journey in 1986, graduating from a distinguished music college in Kyiv. A decade later, he continued to expand his knowledge and skills by earning a degree in guitar from Portland University in 1996.
Mikhail's passion for teaching shines through his extensive experience working with students of all ages. From nurturing the creativity of children as young as five to fostering the talents of adult learners, Mikhail has cultivated a unique and adaptable approach to guiding his students on their musical paths.
Violin Teacher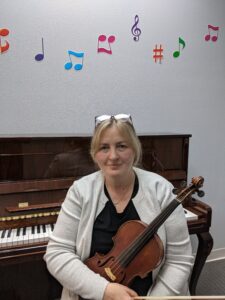 Music is an art that deeply effects human emotion and forms our identities. Consequently, musical education is the most important resources for the harmonic well rounded development of children from the youngest age.
Our school is an educational institution oriented towards development and discipline of artistic and creative capabilities of each student. Our mission is to create a professional musical education center for all in Vancouver WA, where anyone can reach the results they wish to achieve. We will accomplish this mission through the professionalism and good will of our teachers towards our students.
Key to Music is unique in the fact that its foundation is built on the mixed traditions of the American and Russian teaching styles and curriculum. Russia is very proud of it's educational system in that everyone is given the same opportunity and it's regulated by one entity. In America, however, each student is to choose their own path because each person is interested in separate genres or melodies, etc. If we combine these approaches, we can use the experience of the teacher to help guide a student's education and go through the critical points of education a student might willingly avoid. On the other hand, there are portions of the educational process that require the student to be more creative and to choose the pieces they are more interested in, thus bringing the strengths of both styles.
Our Story
Key to Music was founded by Yelena Chernukhina. After teaching piano for 19 years in a government institution in Russia, she moved to Vancouver Washington USA in 2003, and continued teaching the local students here. Even though Vancouver has a large Slavic population of somewhere around 4%, there was no one authority on music education here.
Now, more than a decade later, Key to Music is opening on September 3rd, 2019.
Welcome!
Next Steps...
Enrollment is currently open. Call or email to schedule your appointment.